SINCE 1924 SPECIALIST IN METALWORKING
Consmema are suppliers of high quality steel, aluminium and stainless steel products. We believe in working together with customers and a pragmatic approach to problem solving. Our team has specialists in a variety of disciplines. We will provide the latest 3D engineering, produce complex welded structures and take care of your sheet metal work, construction work and machining operations. 
Meet us
Markets
We are professionals for the precast concrete industry, machine and equipment construction, the on- and offshore industry and research institutions. Our knowledge and experience, combined with our extensive state-of-art machinery will transform your ideas and designs into reality. No project is too big or too small for us.
Customer-focused
Your ideas and designs are most important. This means that we are not satisfied until you are.
Innovation
We are driven by constant innovation. Continuing investments in development and technology are required. We are leaders in finding innovative solutions. 
Skills
For more than 90 years we have provided high quality products and inventive solutions in steel, aluminum and stainless steel. Our team consist of specialists in their own fields. Professionals who will share your ideas for robust, long-term solutions.
Reliable
You can rely on high-quality and solid solutions. Every time!
Sustainable
We produce our innovative solutions in our modern and energy-neutral building by the A28 and A50 motorways in Hattemerbroek, Netherlands. Prepared for the future. Our professionals are ready to serve you.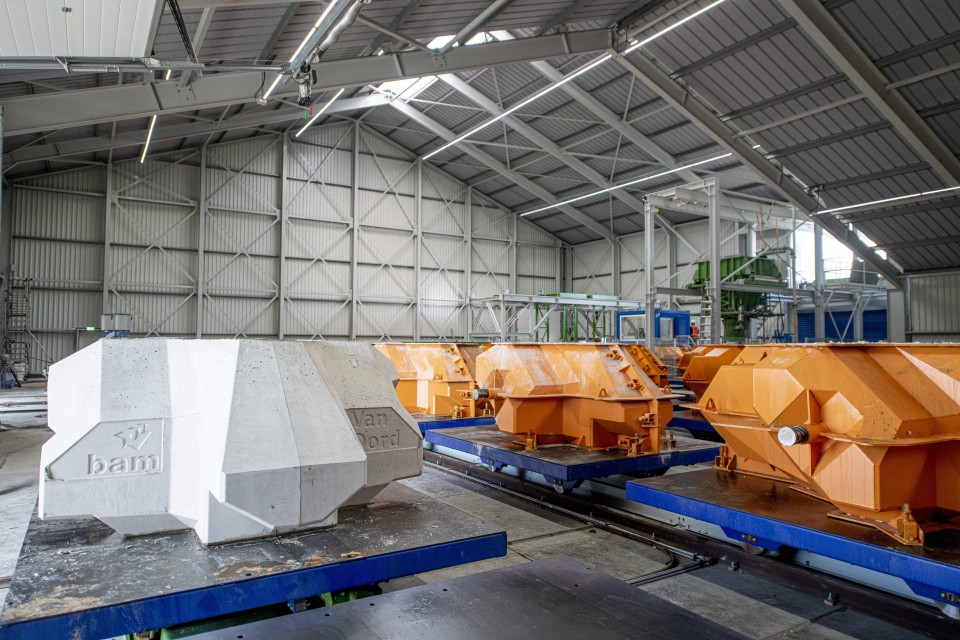 "A concrete factory as you expect a modern concrete factory to be," says Johan Kooij (Director)."
Meer over dit project